News classification
Contact us
Add: china-hena-hebi
Tel: 13333923694(微信号)
Fax: 微信订阅号:Tel13333923694
Email: 908462358@qq.com
How to distinguish Tianjin Oriental benzoic acid calorific value piece is genuine?
How to distinguish Tianjin Oriental benzoic acid calorific value piece is genuine?
Calorimeter is also called a calorimeter, large calorie instrument, mainly measuring coal, straw, bricks and other solid heating capacity, but also measuring the heating capacity of liquids such as oil, mainly used in thermoelectric, cement, coal, new energy and other fields. Calorimeter is one of the common equipments in laboratory analysis.
Due to the respective endothermic calorimetric system calorimetry is not the same, all kinds of complex factors, such as addition of water to absorb heat, oxygen bomb, an inner cylinder, a thermometer and a stirrer will absorb heat, so it is not possible to rely on a simple mathematical calculation, only the reference value of the known heat such as benzoic acid value to calibrate the actual temperature rise of 1 degrees Celsius every calorimetric system to absorb heat, which is calibrated by heat capacity calorimeter.
In order to make the calorimeter accurate and efficient, the heat capacity calibration period is generally 3 months, but individual cases, such as: large movements, replacement parts, repairs, etc., need to be calibrated immediately. Therefore, the benzoic acid calorific value tablet is one of the necessary parts of the calorimeter.
As the market value of hot formic acid tablets, fake products are too many, users often buy anti fake products, resulting in loss of time, when the user is at a loss what to do, now we introduce the identification method.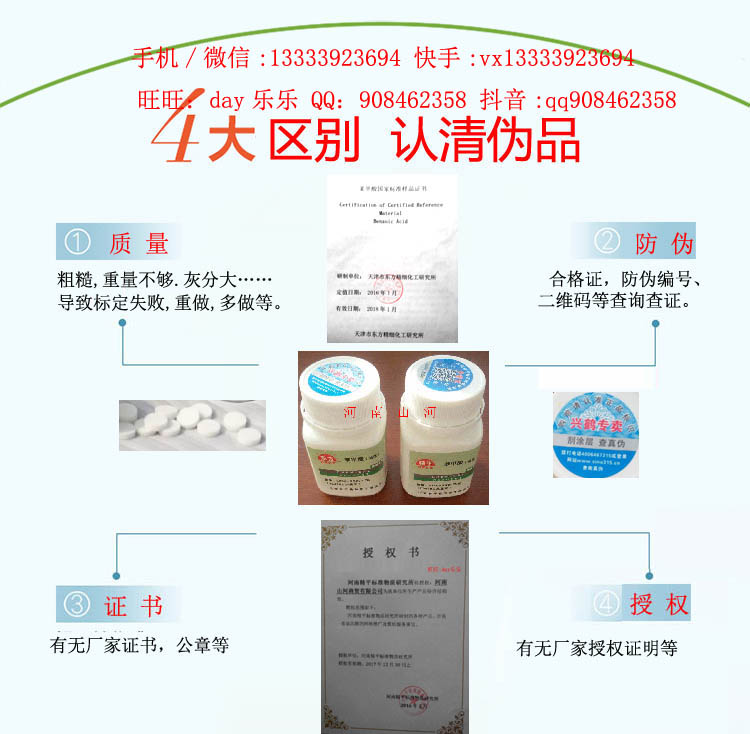 First, from the product appearance, weight and so on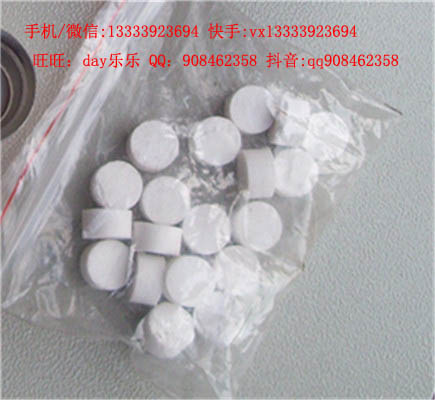 Genuine, smooth, white, light enough and accurate!
Shoddy goods, rough workmanship, often lack of weight. Marked ash, do great error.

Two, from the packaging point of view
1, you can scrape the coating, check the authenticity,
2 phone (4006467315) check authenticity,
3, check the authenticity of the website (www.sino315.cn)
4 check the authenticity of two-dimensional code. .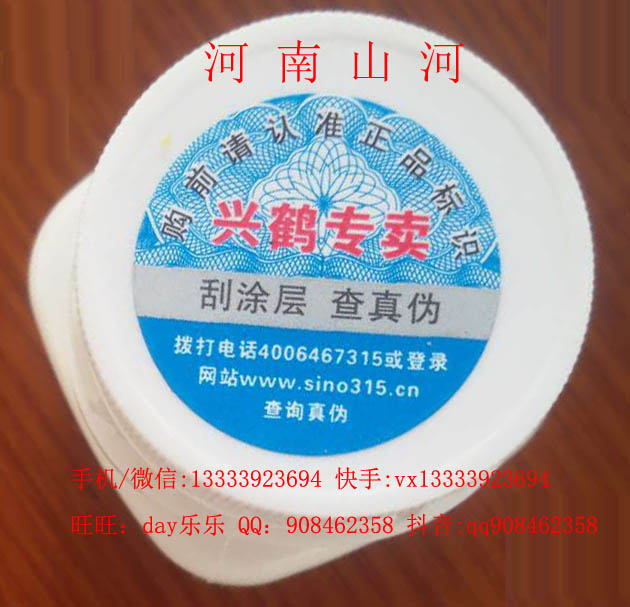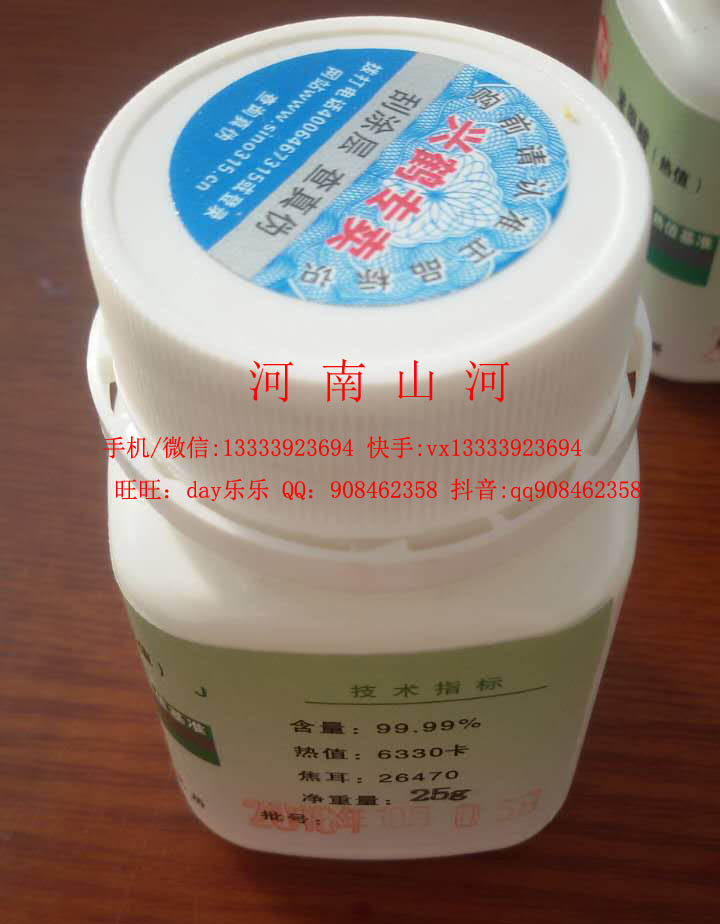 Three. Look at the certificate:
Four, whether or not authorized from the manufacturers to see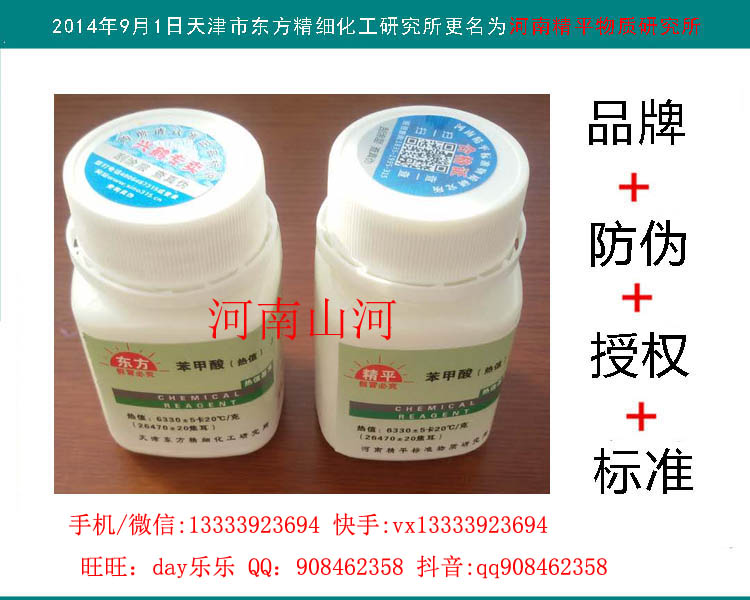 Taobao site:https://011101110.taobao.com/
Mobile / WeChat:13333923694
QQ:908462358